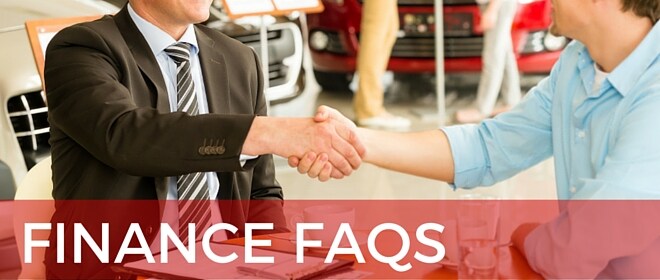 Buying a car can sometimes be a bit confusing, especially if there are terms you don't understand. Here are some frequently asked questions we often receive in the finance department.
What is a "cash allowance"?
A "cash allowance" is an incentive offered by the manufacturer towards the purchase of a specific model of car. This money can be used to lower the total purchase price of your car.
What is a new car lease?
With a lease, many people are able to get more car for their money because the monthly payment is only based on a portion of the car's total value. You are able to keep the car for the length of the contract, frequently 36 months, and then return the car at the end of the term.
What determines my credit score?
A credit score consists of your payment history (35%), amounts owed (30%), length of credit history (15%), new credit (10%), and types of credit in use (10%).
Do I need my own financing?
When buying a car, you can choose to find your own financing before you even step foot in our door, or you can apply for a loan when you arrive and have chosen the car you want.
What does APR mean?
This stands for "annual percentage rate" and is another term for the amount of interest you will be charged when you borrow money-in this instance, take out a loan for a car.
What is MSRP?
This stands for "manufacturer's suggested retail price" and is the price the manufacture recommends the dealership set for a new vehicle. This can also be called the "sticker price," but is different than the "invoice price."
What is the difference between direct and dealership lending?
Direct lending is when you secure financing yourself through a bank or other financial institute before you go to the dealership. Dealership financing is when the dealership finds a loan for you either through a bank, the manufacturer's financial arm, or through the dealership itself. You can always try both methods to see which will give you the most competitive rates.
If you have any more questions, just contact the finance department here at Coronet Dodge Chrysler Jeep Ram Fiat and we'll be happy to help.
Make an Inquiry
* Indicates a required field
Hours
Monday

08:00AM - 07:00PM

Tuesday

08:00AM - 07:00PM

Wednesday

08:00AM - 07:00PM

Thursday

08:00AM - 07:00PM

Friday

08:00AM - 07:00PM

Saturday

08:00AM - 05:00PM

Sunday

Closed