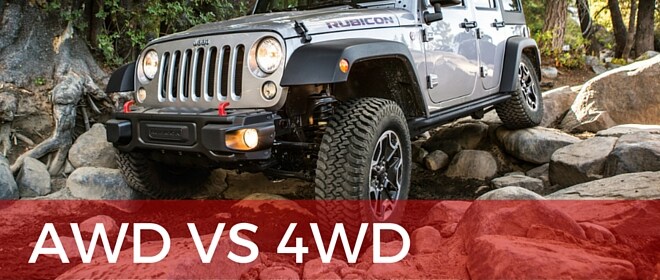 All-wheel drive and four-wheel drive are deceptively similar in name but not so much in function. Knowing what your vehicle can handle on the road is as essential as knowing what your system is capable of. If you aren't sure of the difference, here's a quick breakdown of the difference between AWD and 4WD.
The main difference between AWD and 4WD is that the latter can be turned off. 4WD is also more useful when heading off-road as it provides between tractions at low speeds. AWD, on the other hand, increases the handling and capability of cars in all weather conditions.
AWD provides increased grip and control no matter the road's condition. It also brings sportier handling and traction to a wide range of cars, many of which are incredibly popular. Lastly, it works all the time. AWD comes at a cost though.
An AWD system increases both the weight and complexity of cars and, as a result of the increased weight, reduces fuel economy. It also doesn't work as well when you head off-road.
4WD provides the best traction when heading off-road. It can also be turned off when it isn't needed to increase fuel economy. 4WD is also older, making it a tried and true technology. It has its downsides as well.
4WD can't be used in all road conditions and models equipped with the system are often more expensive than 2WD models. It also adds a significant amount of weight and complexity to both cars and trucks alike.
When it comes down to which system is best for you, ask yourself what you'll use the vehicle for. If you plan on heading off-roading with your buddies, 4WD is definitely the system for you. If you want to hit the track or have the best possible traction on winter roads, AWD is right up your alley.
Make an Inquiry
* Indicates a required field
Hours
Monday

08:00AM - 07:00PM

Tuesday

08:00AM - 07:00PM

Wednesday

08:00AM - 07:00PM

Thursday

08:00AM - 07:00PM

Friday

08:00AM - 07:00PM

Saturday

08:00AM - 05:00PM

Sunday

Closed